The history of their glasses began in winter, more than 110 years ago
Mayor Makino is a calm man with an impressive smile, and we were grateful for his very polite greeting. We first asked him about the history of the eyeglass industry in Sabae, and he jumped right in. "Eyeglass manufacturing in Sabae started in 1905," he told us. "This area is covered with very deep snow in winter, so there used to be almost no jobs in the slack season for farmers. That was when the skills of eyeglass craftsmanship were transmitted to Sabae from Osaka via Fukui." Eyeglasses from Sabae City are now the best-known domestic products throughout Japan after the towels of Imabari City. We were surprised to hear that the industry originated from a side business in the slack season for farmers. We asked him how Sabae could have developed as such a well-known production area. "The motive power of this area's industry is nothing but the persistent, creative craftsmanship of the people working here," he stressed. "This is why we can continue to challenge ourselves to new products and fields for further development while being tossed about in the waves of the times."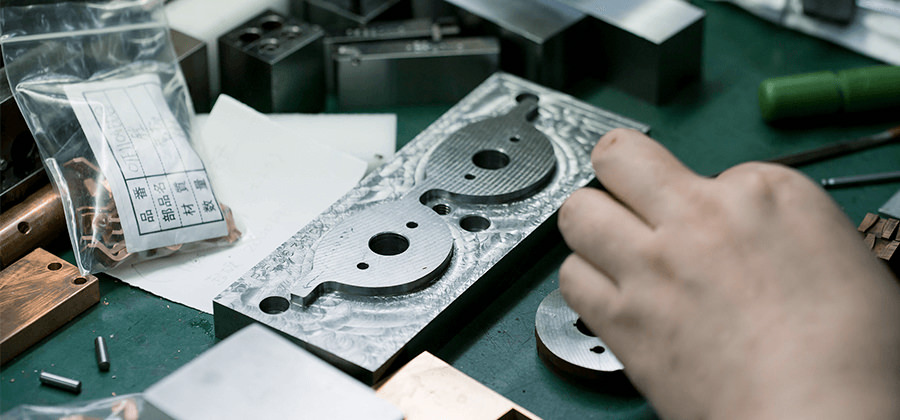 Branding Sabae as Eyeglasses Town for restoration
Now the brand power of Eyeglasses Town Sabae is often accepted overseas as well as in Japan. Sabae City has promoted a Revitalization and Wellbeing Project to boost the technical power of companies, and private volunteers organized the Sabae Brand Working group (SBW). Mayor Makino said that the project and group also assisted with development from behind the scenes. "Sabae's eyeglass industry was developed from ODM and OEM production," he told us. "The technical level was high enough for top-quality products. However, we were passive about planning and manufacturing good-selling products ourselves, so we were having difficulties in establishing a position as an original brand. What's worse, Chinese manufacturers proficient at low-cost volume production and Italian firms with design power and brand power are currently gaining strength. This is why the presence of Sabae is declining in the domestic Japanese market. We thought there would be no future for Sabae at this rate, so the local government and young managers leading the next generation worked together, targeting secure branding for Sabae."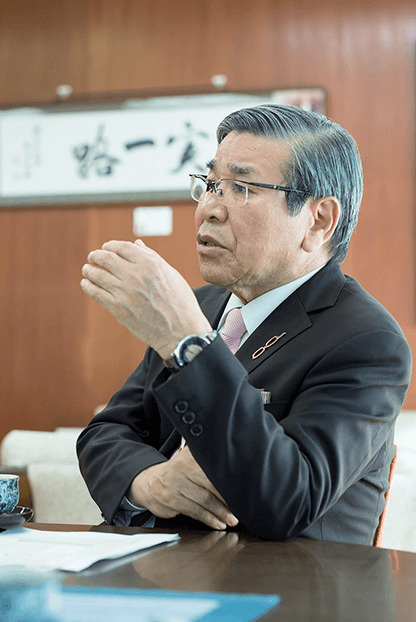 The need for the local government to work hard
Regarding the Revitalization and Wellbeing Project, Mayor Makino said: "The purpose is to stimulate the production area and manufacturers by adding the essence of trends to technology cultivated for over 100 years." Mayor Makino was quick to set his sights on the Tokyo Girls Collection (TGC) in 2009, about 10 years ago. TGC is one of the largest fashion festivals in history. Sabae City jointly developed a popular apparel brand through TGC, which had a great impact on female consumers in their 20s, as well as new products. The mass media featured Sabae City because of their new attempts in youth branding and regional production, as well as TGC's information transmission capacity. This produced a PR effect beyond their initial expectations. "We were able to demonstrate our level of commitment as a local government to the eyeglass industry in Sabae City," Mayor Makino explained. "This also produces a great benefit of establishing a solid cooperation system for later activities in branding Sabae City as the Eyeglasses Town." He noted that this was how the SBW was born.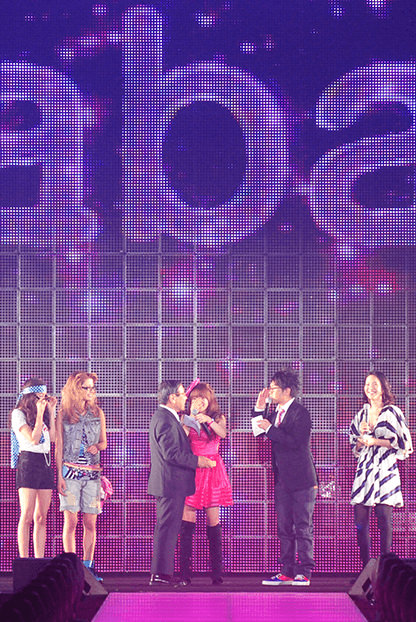 Branding is a start, not a goal
The SBW is organized from second- or third-generation company presidents. A total of 10 group members from different business categories and standpoints handled work from concept planning to brand mark production and long-term planning. "Establishing the brand (certification) mark was helped by the awareness of brand value in the market and sharing the same idea in the eyeglass industry, where companies specialize in different processes along the manufacturing line," Mayor Makino said. "This raised company motivation and produced changes leading to sales increases. Companies have employed new designers to improve their design power or won awards at exhibitions in Tokyo in the last several years." He said branding as a producing area was not their ultimate goal, but that it was important as a foothold to produce good-selling eyeglasses. "What we can do as a government may only be to create opportunities. But we will keep providing continuous support so as not to stop the movement triggered by opportunities."
Toward a new way, while protecting the specialty
Mayor Makino notes that how companies would be able to evolve while maintaining the system of specialization by making use of their professional technologies would be the key to the next stage after branding. "Companies in the entire producing area should advance into new fields, such as medical and wearable glasses, and consider sales channel expansion with overseas in mind," he added. "Although the times may change, I believe that we will hand down Eyeglasses Town Sabae for the next 100 years with government-industry cooperation. The local government and companies work together toward the objective of revitalizing Sabae based on the manufacturing philosophy among Sabae companies." Mayor Makino expressed great expectations that collaboration with J-GoodTech would further strengthen the system. "Since many managers in Sabae are craftsmen, quite a few companies do not yet have enough marketing power to accurately convey their technologies. They are taking their attractiveness for granted. We hope J-GoodTech will objectively convey this attractiveness in many languages."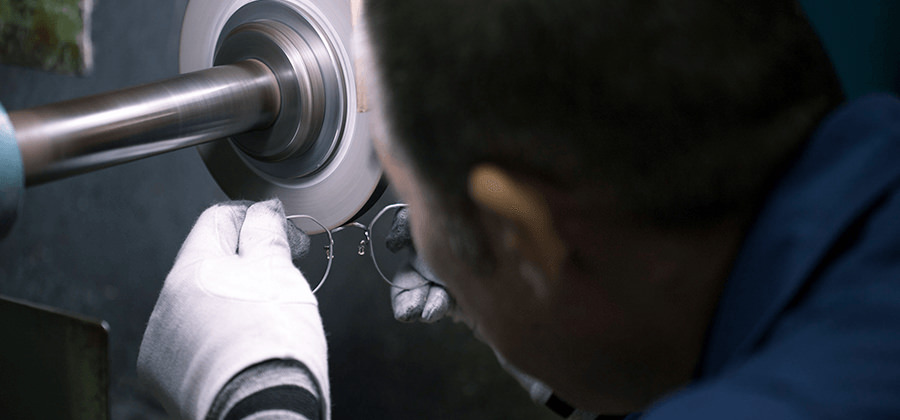 This time we visited and talked with people in Sabae City, which is in the same position as J-GoodTech in supporting local companies.
The government of Sabae City is always looking for what they can do, because the domestic Japanese market in the eyeglass industry is shrinking. We felt there was something for us to learn there, and that collaboration with J-GoodTech would be able to expand the range of the companies they support.
The local government is focused on close regional support, but J-GoodTech can provide support over a wider area with overseas in mind, and carry out matching with other industries. This kind of collaboration based on individual strengths is also possible.
We hope that other local governments will also make use of J-GoodTech.